ODC Talks: Orange Fab Tunisia and GSMA on building a successful business with Mobile Network Operators
---
On Thursday June 17th 2021 at 5pm, for the 5th "ODC Talks" episode, we'll  welcome experts from GSMA, the association that represents the interests of mobile operators worldwide, uniting more than 750 operators with almost 400 companies in the broader mobile ecosystem, and three CEOs from our accelerated startups, NextGen, FabSkill and Winshot, to break down the steps and takeaways of scaling innovation through collaboration with Mobile Network Operators (MNOs).
This online talk aims at helping tech startups to examine different ways for cooperation with MNOs and understanding the opportunities that could be presented for both parties through partnerships.
We'll be looking at the impact of COVID-19 on startups growth and how mobile operators like Orange are supporting them through innovative digital products and services in an increasingly digital environment.
Also, we'll be taking you step by step through the four main stages to build a successful collaboration  and a scalable business with MNOs :
Understanding the industry
Understanding your market
Pitching
Making the partnership works
Note that Orange Fab Tunisia acceleration program is 100% free corporate program to help startups grow their business in Tunisia and internationally through signing business contracts.
Noticing that each start-up is unique and has special needs, we offer a customized mentoring program to expand your business.
And finally, startups who have partnered with MNOs will be sharing behind the scenes and practical insights from their experiences with MNOs partnerships.
To participate in the event, register by filling the form below!
Speakers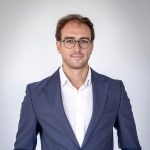 Tarek Chelaifa, senior Manager GSMA, is based in Tunisia focusing on GSMA partnership with GIZ. The partnership's main objective is for GSMA to support Tunisia in reaping the benefits of mobile technology to deliver the SDGs through building capacity in the mobile ecosystem in Tunisia and encouraging public-private dialogue and collaboration. Before joining GSMA, Tarek co-launched Flat6Labs in Tunisia, the leading accelerator and Venture capital fund in the Middle East & North Africa to invest in over 50 tech start-ups and support over 250 founders by structuring acceleration programs for organizations such as IFC, UNICEF, Hivos, and the EU. Tarek has strong experience managing multi-stakeholder projects between private, public, and academic sector entities as well as cementing partnerships with major technology and venture capital funds to accelerate tech ecosystem maturity. He majored in International Business from the Kedge Business School of France and is fluent in French, Arabic, English, and Spanish.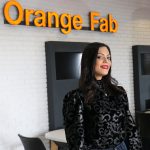 Afef Boulares, Manager Orange Fab Tunisie, Currently leads the first corporate acceleretor in Tunisia (Orange Fab TN) and has been working for Orange for more than 7 years. Prior to that, she held different roles within Orange, as CSR project manager in Tunisia and managed the "Orange Social Venture Prize" for entrepreneurs/startups. She also worked at the group level in Paris as a CSR project manager for the MEA area.
Afef studied across Tunisia, Egypt and Nantes (in France) and holds a master degree in "Information System project management" and a second master degree in "research and consulting" from IAE of Nantes.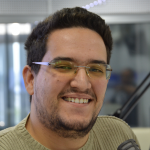 Ahmed Nabli, CEO of NextGen, is an occupational therapist and technology enthusiast who aims at using technology to enhance and offer a quality life for people with disability.
Now working on a new Virtual rehabilitation solution using motion sensing and Virtual Reality.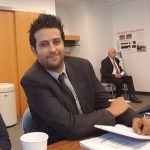 Bechir Afifi, CEO and co-founder FabSkill, innovator and serial entrepreneur with 14 years in business leadership. Experienced in all aspects of business formation, leadership, operation, innovation, and management. Visionary product developer with deep education in research and analytics. Effective communicator and motivator who identifies and leverages assets in teammates to reach organizational goals. Relentless optimist who believes there is no failure, only feedback.Statistical and data mining engineer. Former deputy director in charge of bilateral cooperation with the USA, Canada and Brazil – Ministry of Development, Investment and International Cooperation. Former University teacher (IT, Statistics, IA …) (ISET – UTECH). International Visitor Leadership Program (IVLP – U.S. Department of State) alumni.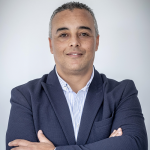 Walid Mzoughi, an accountant science graduate from IHEC Carthage, co-founder and CEO of Winshot, an all-in-one B2B SaaS platform for brands, franchisors, and distributors that digitizes the activities of frontline field and store associates as well as in-store retail performance analytics.Walid starts his career in public services, where he evolved in several responsibilities. From 2011, he switched to consulting and compliance auditing before landing as a retail merchandising manager in the consumer goods industry in Algeria and Tunisia. Facing several challenges in his retail field experience, he decided, with his 3 co-founders, a computer engineers, to create in 2019 Winshot a Retail-Tech startup that digitizes operational field processes. In a record time, Winshot launched its platform, made its go-to-market, and won the trust of several brands such as Orange Tunisia in the telco industry and Cosmitto in the restaurant and franchise. Currently, winshot is preparing to internationalize its activities and open its first European subsidiary in the coming weeks.
[caldera_form id= »CF60be576a2fe3c »]