Startup/Corporate Collaboration Best Practices, by Orange Silicon Valley & Orange Fab Tunisia
---
Follow the talk live, Wednesday 26th May, at 8:30 pm, on our facebook page
https://www.facebook.com/OrangeTNplus
Nowadays, and more than ever, startups have to integrate corporate acceleration in their business strategy to survive and expand beyond their narrow and local market.
Startups can benefit a lot from global corporations experiences and they don't have to strive anymore to find new networking opportunities and access new markets.
That's why, startup/corporate collaboration needs to be understood and discussed in a way that can enable growth and innovation across continents.
So Orange Silicon Valley, a US subsidiary of Orange, connecting ecosystems and making innovation and technology visible, accessible, and actionable for a responsible digital world, and Orange Fab Tunisia, the first corporate accelerator in Tunisia, will hold an online event about "Startup/corporate collaboration", on Wednesday 26th May, at 8:30 pm, to investigate:
The best practices on creating shared value between your startup and corporate partners.
What makes Silicon Valley investors interested in hearing from a startup ?
How OSV is creating relationships between Silicon Valley and Africa ?
What is the Hello Vision co-creation program that matches startups with corporate partners.
The best practices for running proofs-of-concept, pilots and ultimately signing purchase orders with corporate partners.
How the role mentoring is playing in fostering better relationships between Silicon Valley and Africa ?
Also a Q&A session will be held, so you can interact with our guests and get more insights from them!
Speakers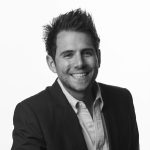 Guillaume Payan, as the VP, Startup Outreach in charge of Orange Silicon Valley's Business group, Guillaume Payan oversees all activities related to supporting Orange's BUs and Orange's enterprise customers through the identification of business opportunities and high-value use cases enabled by Silicon Valley's innovation and startups. Guillaume is in charge of Orange Silicon Valley's co-innovation program "Hello Vision" for Orange Business Services' customers. Guillaume holds a Master's degree in Telecommunication Engineering from National Institute of Applied Sciences in Lyon, France and a Master's in strategy and management of international businesses from ESSEC Business School in Paris, France.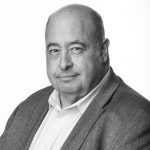 Gabriel Sidhom is Orange Silicon Valley's Chief Operating Officer. He's responsible for technology scouting, sourcing, and technical evaluations & proofs of concepts with the goal of making innovation originating in the US ecosystem visible, accessible, and actionable for the Orange Group and its customers. Previously he was in charge of Technology Analysis and Business Implementation for the unit.
Before that he held different roles within Orange, including serving as VP for Orange's European-based voice and IP wholesale services division, VP of Marketing & Business Planning for GlobeCast, Orange's satellite broadcasting subsidiary, VP of Enterprise Product Management, and as the VP of Sales & Marketing for Orange US.
Moderator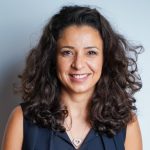 Amel Saidane: an entrepreneur, ecosystem builder and digital transformation expert. She is president of TunisianStartups, the association giving a voice to Tunisian startups. She is the co-founder of BetaCube a venture builder in Fintech and mobility solutions. She also the co-founder of Digital2Value an SME digital transformation platform.
She acts as management consultant specialising in digital transformation and business strategy. She is an innovation and digital transformation activist acting for instance as a board member for the Digital Center of Excellence of the United Nations Economic Commission for Africa and as Tunisia steering committee member for Digital Arabia Network, a platform supporting the digital transformation in the Arab world. She is a member of the StartupAct "College of Startups". She also a member of the BMW Responsible Leaders Network, and a fellow of the BMW Ready-Go program.
Prior to that she has acted in different sales and client relationship management roles.  Working in Tunisia for some of the largest multinationals (Microsoft, Siemens, Nokia Siemens), Amel has an extensive knowledge of the Tunisian market and sales and marketing management practices.
Amel is an engineer in electro-technics, qualified from the Leibniz University of Hannover, Germany, she also holds a Master's of Science in Business in Digital Economy from the University of Maryland.